Water Heater Repair and Installation
Why Roto-Rooter?
New Jersey's #1 Water Heater Installation and Repair Company
TRUSTED for over 85 Years in the New Jersey Community
Locally Owned & Operated
Nationally Renowned
All Worked Guaranteed by Roto-Rooter
Affordable & There When You Need Us
Read Our Reviews
In the short term, water heater problems may seem miniscule. However, when left unfixed, they can quickly escalate and seriously damaging your property. Even worse, leaking pools of water can come breeding grounds for mold and mildew that endanger your health. This is why we've made it Roto Rooter's mission to provide efficient and affordable water heater repair. With additional expertise in water heater installation, our comprehensive heating and plumbing services will have your water heater restored in no time.
Is Your Water Heater Leaking?
A leaking water heater is typically instigated by a faulty valve. Our expert plumbers will fix your water heater leak before the damage accelerates.
All Brands and Models Serviced
Even more, our water heater services accommodate all models and brands of water heaters.
.
Replace Water Heater Before It's Too Late
Whether your old water heater is damaged beyond repair or you're dealing with a new construction home, our plumbers are experts in hot water heater replacement. We install all types of models of hot water tanks to accommodate your personal needs. Conventional water heaters use tanks with either gas or electricity that heat the water before the faucet is used. Tankless water heaters refrain from heating water until necessary for use and typically require spacious gas lines. Hybrid heat pump water heaters contain tanks but also use a heat pump that takes heat from the air to aid in the heating process. Finally, solar water heaters use energy from the sun to heat your home. They include efficient insulation and back up heating when the sun isn't out. No matter what type of water heater replacement you're interested in, our water heater service will get the job done quickly, without disturbing your daily routine.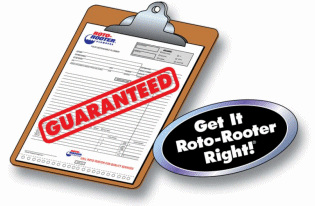 Water Heater Contractor Near Me
At Roto-Rooter, our goal is to minimize the inconvenience caused by a dysfunctioning water heater. With a dual expertise in plumbing and heating, we're able to get to the source of any problem. Whether you have small leak or a large scale damage, we offer 24 hour emergency services.
If you are seeking a reliable, affordable service for your drain or plumbing issues, then put your trust in the company that has built its reputation by standing behind every job for over 80 years -- Roto Rooter. Roto-Rooter serves most of NJ including the following towns and surrounding areas.
Mountainside
South Plainfield
If you're in need of hot water heater repair or replacement, give us a call today at 908-756-8110 and put the TRUSTED water heater experts at Roto-Rooter to work repairing, replacing your water heater.