Sewer Cleaning and Repair
Between pressures from the environment and tensions from foreign objects, your sewer lines endure more than you may think. At Roto-Rooter, our sewer service is extensive and comprehensive. It includes sewer repair, sewer replacement and sewer cleaning.
View Our Sewer Cleaning & Repair Service
Why Repair or Replace Sewer Pipes?
Outdoor elements can take a tremendous toll on your sewer line. Shifting soil and freezing temperatures put pressure on the pipes causing them to crack and break. Pipes can also sink into the ground becoming bellied. In addition, the rupturing of seals between pipes allows water and other materials to enter the system. Weather and other chemicals that pipes are exposed to can cause them to corrode and, ultimately, collapse. Even more, some sewer lines are constructed of subpar materials destined to deteriorate over time. Regardless of the cause, damaged pipes can lead to restricted and even prohibited water flow.
How Does Roto-Rooter Repair and Replace Sewer Lines?
With water jetting and visual camera inspection technologies available, we cater our sewer line repair and sewer line replacement to each individual situation. The traditional method involves an "open cut" that provides access to the area surrounding the damage. At Roto-Rooter, we specialize in trenchless repair methods designed to minimize property damage. Pipe bursting employs a hydraulic machine to pull a replacement pipe through the existing track, breaking apart the old pipe in the process. Pipe relining positions a new pipe inside the old one, creating a new lining inside the system. Not only do these methods reduce environmental impact, they will also save you tons in restoring your property.
Why Sewer Line Cleaning?
Your sewer drain is constantly being flooded with grease and foreign objects. From hair and toilet paper to feminine products and food particles, a clogged sewer line is very common. A sewer drain clog blocks the flow of water and can ultimately stop it altogether. Roto-Rooter's sewer line cleaning clears the entire system so that it can regain power and efficiency. Allow our sewer drain cleaning to restore the durability of your system.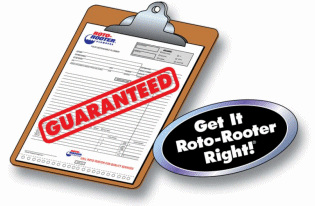 Affordable Sewer Cleaners Near Me
Sewer cleaning companies can charge exuberant rates for cleaning and repair. At Roto-Rooter, we've made it our mission to create an affordable means to restore your sewer line. Even more, we work quickly and efficiently to minimize disturbance to your home or business.
Roto-Rooter is a practical and affordable solution for fixing or installing your sewer lines. Our only goal is to respond quickly and fix your sewer problems.
If you are seeking a reliable, affordable service for your drain or plumbing issues, then put your trust in the company that has built its reputation by standing behind every job for over 80 years -- Roto Rooter. Roto-Rooter serves most of NJ including the following towns and surrounding areas.
Mountainside
South Plainfield
Give us a call today at 908-756-8110 and put the TRUSTED sewer experts at Roto-Rooter to work fixing your issues.