Kitchen and Bathroom Plumbers
Why Roto-Rooter?
New Jersey's #1 Kitchen and Bathroom Plumbing Company
TRUSTED for over 85 Years in the New Jersey Community
Locally Owned & Operated
Nationally Renowned
All Worked Guaranteed by Roto-Rooter
Affordable & There When You Need Us
Read Our Reviews
Kitchen Plumbing
Your kitchen and bathroom plumbing play a pivotal role in your daily routine. Yet, with so many fixtures, there are so many things that could go wrong. That's why we've made it Roto-Rooter's mission to provide a comprehensive service that tackles all of your bathroom and kitchen plumbing issues all of the time.
Whether you have a leaky faucet or a clogged bathtub drain, we're here for you.
Do You Have Kitchen Plumbing Problems? Need an Installation?
We understand that the kitchen is the focal point of your home. Naturally, that means it endures a lot. From the sink to the dishwasher, your kitchen plumbing encounters a lot of food and grease. Large particles often block drains and pipes which can result in a clogged kitchen sink, dishwasher or garbage disposal. Whether you're looking to spice up your home with a kitchen sink installation or restore it with a kitchen faucet repair, we've got your back.
What Do Our Kitchen Plumbing Services Include?
We offer a comprehensive range of services to address all of your plumbing needs as quickly and efficiently as possible. Regardless of the scale of the project, we employ the latest technologies and innovations to get the job done right.
Installation: Our expert plumbers are versed in working with an extensive array of appliances and brands. Whether you want to replace an existing feature or simply install a new one, we'll take care of the entire process. Our services include garbage disposal, dishwasher, sink installation and more.
Kitchen Sink and Faucet Repair: Issues with kitchen sink plumbing may be due to a number of things including a leaking pipe, faulty faucet or clogged kitchen drain. Our kitchen sink repair locates the source of the problem so that the whole unit can run smoothly again.
Appliance Repair: Dishwashers and garbage disposals are integral parts of your kitchen. However, clogged pipes and corrosion can lead to flooding or rising water. Our knowledge and expertise provides us with the ability to repair any brand of the appliance.
Leak Repair: A leaking faucet, pipe or kitchen appliance can be extremely damaging to your kitchen. Even more, leakages waste water and the excess will cost you money in the long run. Our plumbers are trained to get to the root of the leak quickly and efficiently.
Drain Cleaning: Kitchen drains are plagued by large objects and build up. Over time, this can lead to a stalled water flow or a clogged sink drain. With our specialized drain cleaning service, we'll restore your sink in no time.
Bathroom Plumbing
Do You Have Bathroom Plumbing Problems? Need an Installation?
Like the kitchen, your bathroom plumbing is extremely susceptible to build-up. Accumulated soap and hair can leave you with a clogged sink, clogged shower drain or clogged bathtub. Even more, flushing toilet paper and feminine products can leave you with a clogged toilet.
What Do Our Bathroom Plumbing Services Include?
With a wide range of services, our expert plumbers are equipped to accommodate all of your bathroom plumbing concerns. We use the most innovative techniques to get the job done quickly and efficiently.
Installation: We work with all brands and devices to help install the features you've envisioned in your bathroom. We provide toilet, sink and shower installation services. Whether you want to replace existing features or build a bathroom from scratch, we've got the tools necessary to help.
Toilet Repair: Whether you have a clogged or leaking toilet, our experts will get to the source of the problem. If you have a running toilet, we'll locate the cause of the dysfunction.
Bathroom Sink Repair: If you have a leaky pipe or faucet, our plumbers will repair the issue so that you can restore the use of your sink. Even more, our sink plumbing services will unclog any buildup that may be halting a proper water flow.
Tub and Shower Repair: If you have a clogged shower or tub drain, our plumbers will resolve the issue and ensure a proper flow of water. If you're experiencing problems with your faucet, we offer shower faucet repair and replacement.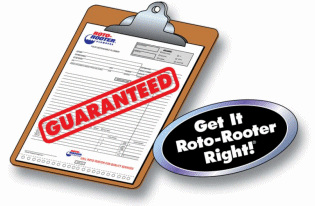 Plumber Near Me
With our advanced technology, time tested techniques and nondisruptive measures we will minimize the inconvenience of your plumbing project.
If you are seeking a reliable, affordable service for your drain or plumbing issues, then put your trust in the company that has built its reputation by standing behind every job for over 80 years -- Roto Rooter. Roto-Rooter serves most of NJ including the following towns and surrounding areas.
Mountainside
South Plainfield
Our comprehensive services are reliable, efficient and affordable.
Give us a call today at 908-756-8110 and put the TRUSTED kitchen or bathroom plumbers at Roto-Rooter to work on your project.