Camera Pipe Inspection and Water Jetting
Do you need a water leak detection service?
The first step in fixing any type of plumbing issue is determining the cause of it. When dealing with underground drains or sewer pipes, it can be particularly difficult to pinpoint the source. That's why we employ the latest technologies in offering state-of-the-art water leak detection services with our pipe inspection camera.
What is Pipe Camera Inspection?
Roto-Rooter technology is at the forefront of plumbing leak detection. We begin by inserting the pipe inspection camera, attached to a flexible rod, into the pipe. From there, the pipe camera travels through displaying the video camera drain inspection through footage on a high powered display.
Pinpoint Accuracy
Our experts then analyze the video camera pipe inspection to identify the exact location of the leak and gauge the scale of the issue.
Amazing Sewer Line Camera Footage
Identify the Issue with Pinpoint Accuracy
Pipe Camera Inspection
Drain and Sewer Line Clog Solutions
..or maybe you have clogged pipes?
Are your pipes failing to function properly? More often than not, this is due to a blockage. From grease to tree roots to sludge, your pipes are exposed to a lot of debris. Drain water jetting is a viable pipe cleaning solution for all types of debris and objects. The water jet machine breaks up and disintegrates drain blockage and hardened material.
Water Flow Returns
Once our experts are done, your water flow will be restored to its original capability.
What is Water Jetting?
Water jetting is an innovative technology employed to clean pipes and drains. With a variety of pressure options, our water jet machine cleans down to the pipe's lining. Its jetting power allows it to comprehensively clean soft blockages while it's direction allows the concentrated stream of water to penetrate through tough spots.
Do You Need Water Jetting Maintenance?
Just as water jetting can restore clogged pipes, it can also function as a proactive measure. Routine water jetting keeps your pipes clear so that blockage never accumulates. Pipes and drain lines in commercial properties are especially susceptible to build up from deposits and grease. With everything from semi-annual and monthly cleaning options, our goal is to keep your water flowing at maximum capacity all the time.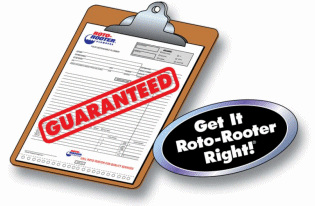 Get More Information
Whether your drains are suffering from a leak or a clog, our expert plumbers have the latest technology to efficiently resolve the issue.
If you are seeking a reliable, affordable service for your drain or plumbing issues, then put your trust in the company that has built its reputation by standing behind every job for over 80 years -- Roto Rooter. Roto-Rooter serves most of NJ including the following towns and surrounding areas.
Mountainside
South Plainfield
We've catered our sewer jetting and leak detection services to be accessible and affordable for your residential or commercial property. Give us a call today at 908-756-8110 and put the TRUSTED leak detection and pipe cleaning experts at Roto-Rooter to work solving your issues.