Garbage Disposal Repair
With the amount of time you spend in the kitchen, nothing is more frustrating than a backed up sink. The primary cause of clogged kitchen sinks are defective garbage disposals. Created to handle small food particles, garbage disposals are often strained and abused. At Roto Rooter, we specialize in garbage disposal repair, replacement and installation. We work efficiently to restore the use of your sink as quickly as possible.
Why Roto-Rooter?
New Jersey's #1 Garbage Disposal Repair and Installation Company
TRUSTED for over 85 Years in the New Jersey Community
Locally Owned & Operated
Nationally Renowned
All Worked Guaranteed by Roto-Rooter
Affordable & There When You Need Us
Read Our Reviews
Are You in Need of Garbage Disposal Repair?
Is the performance of your garbage disposal suffering due to blockages or leaks? The entry of large food particles can block your disposal system, leading to drainage issues. If you're experiencing a clogged garbage disposal, our plumbers will clear out the pipes removing any blockage. If you're experiencing garbage disposal leaks, we'll repair the pipes to restore the function of your disposal.
Garbage Disposal Installation
At Roto-Rooter, our goal is to simplify garbage disposal replacement. With a wide array of disposal options, our experts will install the perfect fit for your individual needs. There are both continuous and batch feed options with varieties in horsepower and grinding power. We'll help you with all aspects of the project from the purchase to the garbage disposal installation.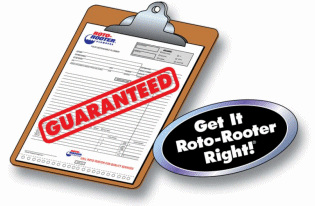 Garbage Disposal Service Near Me
We know how crucial a garbage disposal is to your everyday kitchen function. At Roto-Rooter, we've made it our priority to provide speedy repair and replacement services to eliminate the stress of a dysfunctional sink.
If you are seeking a reliable, affordable service for your drain or plumbing issues, then put your trust in the company that has built its reputation by standing behind every job for over 80 years -- Roto Rooter. Roto-Rooter serves most of NJ including the following towns and surrounding areas.
Mountainside
South Plainfield
Our comprehensive services are reliable, efficient and affordable.
Give us a call today at 908-756-8110 and put the TRUSTED garbage disposal experts at Roto-Rooter to work fixing your sink issues.