Piscataway Plumber & Drain Service
Roto-rooter Piscataway
Piscataway Plumbing
From a running toilet to a faulty sump pump, plumbing problems of any size can be a huge nuisance. A dysfunctional plumbing system can put your entire life on hold. At Roto-Rooter, our expert plumbers will work quickly and efficiently to get your plumbing up and running again. With an emergency repair service available 24/7, your home or business will never have to suffer.
We Know Plumbing in Plainfield
Our local plumbers have delivered residential and commercial plumbing service in Piscataway for over 20 years. From water restoration to sump pump installation to pipe installation, we understand the town's water issues, as well as the profiles of the homes, which combined with affordable drain and plumbing services, has given us the reputation as the 'GO TO PLUMBER' in Piscataway. Plus, we are dedicated to applying the latest techniques and technologies to ensure the best plumbing around.
We have extended our plumbing repair to Piscataway's most popular businesses located along New England Avenue and Colonial Drive. Our residential plumber has catered to homes along Behmer Road and Old New Brunswick Road. We have also repaired and installed sump pumps for homes on Circle Drive North and Knightsbridge Road.
Why Roto-Rooter?
Piscataway's #1 Plumbers Company
TRUSTED for over 85 Years in the Piscataway Community
Locally Owned & Operated
Nationally Renowned
All Worked Guaranteed by Roto-Rooter
Affordable & There When You Need Us
Read Our Reviews
Many of your fellow neighbors and friends have used our service throughout Piscataway:
Emergency Toilet Repair on Mountain Avenue
Sump Pump Installation on South Randolphville Road
Kitchen and Bathroom Drain Cleaning On Morris Avenue
Water Restoration on Centennial Avenue
Emergency Water Heater Repair on River Road
Sump Pump Repair on Buckingham Drive
What kind of residential and commercial plumbing and drain services does Roto-rooter of Piscataway offer?
Homeowners and businesses have trusted Roto-Rooter for over 80 years for all of their plumbing installations, repairs and replacements including:
Backflow Services
Dishwasher Repair
Drain and Sewer Line Repair
Faucet Repair
Floor Drain Cleaning
Frozen Pipes
Grease Trap Services
Shower Repair
Storm Drain Cleaning
Tub Repair
Washing Machines
Water Restoration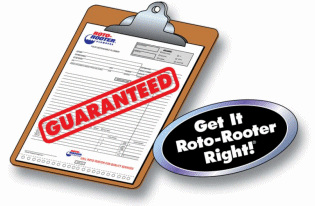 Do you have a water, drain or plumbing issue in Piscataway?
If you are experiencing a plumbing issue of any size, don't delay until it gets worse. Our local plumber will instantly restore your plumbing so that you can get back to your life- 24 hours a day, 7 days a week. For quality plumbing at an affordable cost contact Roto-Rooter. Plus, all our work is guaranteed!
Solve Your Drain and Plumbing Problems Today with an Accurate Estimate!
Give the trusted Piscataway plumbers a call today at 732-650-0923 and find out how our drain and plumbing experts can help.
Need more reasons to call us? Read out what your Piscataway neighbors are saying...
Read Our Piscataway Plumbing Reviews
Roto-Rooter Plumbing and Drain Service

-

Rated

5

/5 based on

20

customer reviews

.
IMMEDIATE RESPONSE!

We were beyond thrilled with the rooter service. We called them to fix clogged toilet and they showed up on-time AND finished early!
The Vallahs
Piscataway, NJ 08854
Toilet Repair
HOT WATER RESTORED QUICKLY!

When we needed a plumber, a friend referred us to Roto-Rooter. Chris and his team immediately responded to our needs, provided excellent service and had hot water again- 5 stars!
Gary S.
Piscataway, NJ 08854
Water Heater Replacement
Contact Us
GET STARTED TODAY! Give your local Piscataway plumber a call at 732-650-0923 or email us.