Plainfield Plumber & Drain Service
Roto-rooter Plainfield
Plainfield Plumbing
At Roto-Rooter, we understand that plumbing problems are destructive to your property and disruptive to your life. That's why our goal is to put an end to the inconvenience. Whether you are experiencing a leaky faucet or a faulty sump pump, our master plumber or drain specialist will get there quickly and fix the plumbing problem efficiently. No problem is too big or too small for our company.
We Know Plumbing in Plainfield
For over 20 years, our plumbers have employed the latest technologies to get to the root of residential and commercial plumbing issues in the Plainfield area. Homeowners and business owners alike have trusted us with plumbing repair and restoration services. We understand the history of the older homes in Plainfield and have completed many installations to existing plumbing lines and have restored deteriorated piping systems. From leaking pipes to clogged toilets, we provide an efficient and comprehensive service.
We have provided our plumbing repair service to businesses along Plainfield's main roads, including Watchung Avenue and East 4th Street. We have provided residential plumbing services to homes along East Front Street and Park Avenue. Even more, we have delivered emergency services to homes along Plainfield Avenue and Leland Avenue.
Why Roto-Rooter?
Plainfield's #1 Plumbers Company
TRUSTED for over 85 Years in the Plainfield Community
Locally Owned & Operated
Nationally Renowned
All Worked Guaranteed by Roto-Rooter
Affordable & There When You Need Us
Read Our Reviews
Many of your fellow neighbors and friends have used our service throughout Plainfield:
Emergency Water Heater Installation on Prospect Avenue
Toilet Repair on Woodland Avenue
Emergency Pipe Repair on Watchung Avenue
Sump Pump installation on West 7th Street
Kitchen Plumbing Installations on South Avenue
Drain Cleaning on Park Avenue
What kind of residential and commercial plumbing and drain services does Roto-rooter of Plainfield offer?
Homeowners and businesses have trusted Roto-Rooter for over 80 years for all of their plumbing installations, repairs and replacements including:
Backflow Services
Dishwasher Repair
Drain and Sewer Line Repair
Faucet Repair
Floor Drain Cleaning
Frozen Pipes
Grease Trap Services
Shower Repair
Storm Drain Cleaning
Tub Repair
Washing Machines
Water Restoration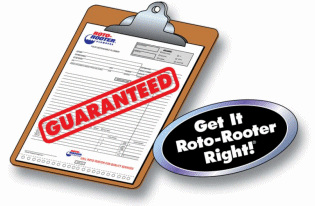 Do you have a water, drain or plumbing issue in Plainfield?
Fixing plumbing problems on your own is stressful, time-consuming and often unfeasible. Allow our local Plainfield plumbers to extend our reputable rooter service to get your plumbing up and running again. With an emergency plumbing service, we have a plumber available around the clock. We vow to deliver affordable plumbing all the time. Plus, all our work is guaranteed!
Solve Your Drain and Plumbing Problems Today with an Accurate Estimate!
Give the trusted Plainfield plumbers a call today at 908-756-8110 and find out how our drain and plumbing experts can help.
Need more reasons to call us? Read out what your Plainfield neighbors are saying...
Read Our Plainfield Plumbing Reviews
ROTO-ROOTER SAVES THE DAY!

As a single mom with 3 young children, you can imagine the panic I was in when my kitchen pipes burst. Roto-Rooter responded to my emergency call and immediately replaced the pipe. Chris and Roto-Rooter plumbing saved the day!
Theresa S.
Plainfield, NJ 07060, 07062, 07063
Plumbing Emergency
QUICK & AFFORDABLE!

Our sump pump failed during the last major storm wrecking our carpeted floor. As soon as I saw the forecast for upcoming rain, I knew I needed a local plumber ASAP. Roto-Rooter replaced our sump pump quickly and affordably.
Victor and Laura M.
Plainfield, NJ 07060, 07062, 07063
Sump Pump Installation
Contact Us
GET STARTED TODAY! Give your local Plainfield plumber a call at 908-756-8110 or email us.