Sump Pump Installation, Repair and Replacement
Your sump pump faces a great deal of responsibility when it comes to your property's water management. From channeling incoming ground water to redirecting it to the nearest sewer, your property relies on your sump pump. When it's faltering, your sump pump relies on us.
Sump Pump Issues?
Are You Having Trouble with Your Sump Pump?
Your sump pump may falter for a variety of reasons. Excessive exposure to debris can cause it to become clogged, blocking the outflow of water. A defective or stalled switch can it to run continuously, becoming inefficient. Even more, an incorrect unit size can prohibit it from properly managing the flow of water. Regardless of the cause, a dysfunctional sump pump is detrimental to your property. Allow our experts to help get it up and running again.
Are You Looking for Sump Pump Maintenance or Repair?
If you're experiencing trouble with your sump pump, our expert plumbers will get to the root of the problem. Whether your sump pump needs a part replacement or a mechanical adjustment, we specialize in all types of sump pump repair. Even more, we offer maintenance to ensure that your unit is functioning properly. Don't wait until it's too late- contact our experts for a routine check.
Are You in Need of Sump Pump Installation or Replacement?
Whether your sump pump is damaged beyond repair or simply at the end of its life cycle, Roto-Rooter offers a comprehensive sump pump replacement service. Our experts will remove your existing sump pump and install a new one properly equipped to handle your property's water flow. We are experienced in installing both electrical and battery-powered systems. Even more, we offer an array of backup options (battery or water powered pumps) created to prevent damage to your property in the event of a severe storm or power outage.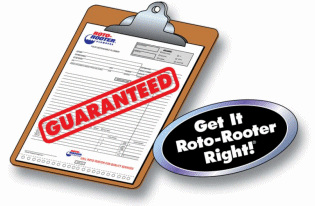 Sump Pump Service Near Me
From sump pump repair to installation, our experts at Roto-Rooter are here to help. We are dedicated to resolving your problem efficiently and affordably. With the latest technologies and techniques, we'll get the job done right the first time.
If you are seeking a reliable, affordable service for your drain or plumbing issues, then put your trust in the company that has built its reputation by standing behind every job for over 80 years -- Roto Rooter. Roto-Rooter serves most of NJ including the following towns and surrounding areas.
Mountainside
South Plainfield
Our comprehensive services are reliable, efficient and affordable.
Give us a call today at 908-756-8110 and put the TRUSTED sump pump service experts at Roto-Rooter and get the job done right.