North Plainfield Plumber & Drain Service
Roto-rooter North Plainfield
North Plainfield Plumbing
From the kitchen to the bathroom, your sanity revolves around a sound plumbing system. At Roto-Rooter, we understand the severity of all plumbing issues- big or small. Our goal is to resolve your plumbing problems with an innovative solution that inconvenience you as little as possible. Whether it's a leaky pipe or failing sump pump, our experts are here to provide high quality plumbing at a reasonable price.
Noth Plainfield's Best Plumbers
After more than 20 years of experience in the North Plainfield area, residents have come to rely on our exemplary rooter service. With an unwavering work ethic, our experts have conducted an array of plumbing repairs and installations as both a residential plumber and a commercial plumber. From clogged toilets and leaky pipes to failing sump pumps and water restoration, we've worked throughout North Plainfield's most trafficked neighborhoods as well as within the town's most popular businesses. Our professional plumbing can be seen in homes along Norwood Avenue and West End Avenue. Our commercial plumbing installation and plumbing repair can be seen in offices, restaurants and retail spaces along Somerset Street and Route 22. Further, our local plumbers have provided our emergency plumbing service along Watchung Avenue and East Front Street.
Why Roto-Rooter?
North Plainfield's #1 Plumbers Company
TRUSTED for over 85 Years in the North Plainfield Community
Locally Owned & Operated
Nationally Renowned
All Worked Guaranteed by Roto-Rooter
Affordable & There When You Need Us
Read Our Reviews
Many of your fellow neighbors and friends have used our service throughout North Plainfield:
Emergency Main Line Repair on Somerset St
All Plumbing for Kitchen Remodel on Warfield Rd
Emergency Bathroom Shower Repair on Wilson Ave
Sump Pump installation on Greenbrook Rd
Water Restoration on Westervelt Ave
Drain Cleaning on 2nd Ave
What kind of residential and commercial plumbing and drain services does Roto-rooter of North Plainfield offer?
Homeowners and businesses have trusted Roto-Rooter for over 80 years for all of their plumbing installations, repairs and replacements including:
Backflow Services
Dishwasher Repair
Drain and Sewer Line Repair
Faucet Repair
Floor Drain Cleaning
Frozen Pipes
Grease Trap Services
Shower Repair
Storm Drain Cleaning
Tub Repair
Washing Machines
Water Restoration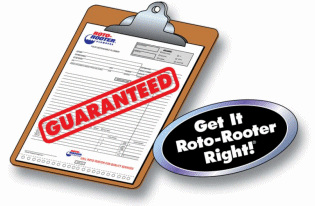 Do you have a water, drain or plumbing issue in North Plainfield?
Fixing plumbing problems yourself can be time consuming and hiring a service can be costly. That's why we've made it our mission to provide an affordable plumbing solution. It's no wonder homeowners and business owners alike have named Roto-Rooter North Plainfield's best plumbing service. For a local plumber you can depend on, call rooter plumbing today and a FREE estimate.
Solve Your Drain and Plumbing Problems Today with an Accurate Estimate!
Give the trusted North Plainfield plumbers a call today at 908-756-8110 and find out how our drain and plumbing experts can help.
Need more reasons to call us? Read out what your North Plainfield neighbors are saying...
Read Our North Plainfield Plumbing Reviews
ROTO-ROOTER SAVES THE NIGHT!

I called Roto-Rooter when my pipes burst in the middle of the night. They arrived at my house instantly and fixed the pipes in record time!
Louise K.
North Plainfield, NJ 07060
Plumbing Emergency
Our Go-to Plumber

Roto-Rooter has been my family's go-to plumbing service for as long as I can remember. They are reliable and affordable- I would recommend them to everyone!
Darren B.
North Plainfield, NJ 07060
Plumber Near Me
Contact Us
GET STARTED TODAY! Give your local North Plainfield plumber a call at 908-756-8110 or email us.