Garwood Plumber & Drain Service
Roto-rooter Garwood
Garwood Plumbing
We pride ourselves on pairing trusted techniques with the latest technologies to provide the best plumbing service in the Garwood area. Whether you're in need of bathroom plumbing installations or sump pump repair, our plumbers are committed to delivering a superior master plumbing service. Even more, we offer a 24/7 emergency plumbing service so that you never have to suffer from plumbing problems in your home or business.
We Know Plumbing in Garwood
Our local Garwood plumbers have dedicated the past 20 years to delivering Roto-Rooter's professional plumbing service to the Garwood community. As both a commercial and residential plumber, we have extensive experience providing an array of installation, repair and maintenance services.
We've provided kitchen plumber services, ranging from drain cleaning to garbage disposal installation in homes along Locust Avenue, Beech Avenue, and Oak Street. We've conducted bathroom plumbing installations, including pipes and fixtures, along Hickory Avenue, Spruce Avenue and 3rd Street. As a commercial plumber, we've provided plumbing repairs for restaurants, stores and offices along North Avenue, South Avenue, Center Street. We've also provided our reliable emergency plumbing repair service to homes and businesses along Willow Avenue, Walnut Street, and Oak Street.
Why Roto-Rooter?
Garwood's #1 Plumbers Company
TRUSTED for over 85 Years in the Garwood Community
Locally Owned & Operated
Nationally Renowned
All Worked Guaranteed by Roto-Rooter
Affordable & There When You Need Us
Read Our Reviews
Many of your fellow neighbors and friends have used our service throughout Garwood:
Garbage Disposal Installation on 2nd Ave
Kitchen Plumber Service on South Ave
Toilet Plumbing Repairs on East St
Drain Cleaning Service on Walnut St
Sump Pump Installation on North Ave
Water Heater Installation on Center St
Emergency Drainage Repair for Restaurant on South Ave
What kind of residential and commercial plumbing and drain services does Roto-rooter of Garwood offer?
Homeowners and businesses have trusted Roto-Rooter for over 80 years for all of their plumbing installations, repairs and replacements including:
Backflow Services
Dishwasher Repair
Drain and Sewer Line Repair
Faucet Repair
Floor Drain Cleaning
Frozen Pipes
Grease Trap Services
Shower Repair
Storm Drain Cleaning
Tub Repair
Washing Machines
Water Restoration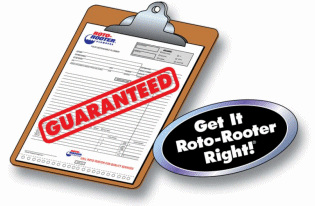 Do you have a water, drain or plumbing issue in Garwood?
At Roto-Rooter, we understand the burden of a plumbing emergency. That's why we've made it our mission to deliver a fast, efficient and reliable service that you can count on. To get in touch with a Garwood plumber, give Roto-Rooter a call today!
Solve Your Drain and Plumbing Problems Today with an Accurate Estimate!
Give the trusted Garwood plumbers a call today at 908-654-5106 and find out how our drain and plumbing experts can help.
Need more reasons to call us? Read out what your Garwood neighbors are saying...
Read Our Garwood Plumbing Reviews
DEPENDABLE & RESPONSIVE!

Roto-Rooter has been our family's go-to plumber for nearly 20 years. Whenever there's a problem we know to call Chris at Roto-rooter!
Jean M.
Garwood, NJ 07027
Family Plumber
REPSONDED IN A MOMENT'S NOTICE!

Drainage issues on a Saturday night are bad news for any restaurant. I can't thank Roto-Rooter enough for coming to the rescue in a moment's notice! THANKS AGAIN!
John W., Restaurant Owner
Garwood, NJ 07027
Drainage Issues
Contact Us
GET STARTED TODAY! Give your local Garwood plumber a call at 908-654-5106 or email us.