Westfield Plumber & Drain Service
Roto-rooter Westfield
Westfield Plumbing
Plumbing problems of any size can be a nuisance to Westfield, NJ home and business owners. Issues like leaky faucets, clogged drains, inoperable toilets, cracked pipes, and broken water heaters are inconveniences that are at best distracting and at worst utterly disruptive to your daily life and business operations. For over 20 years, Roto-Rooter has used the highest technology to detect and eradicate the source of each plumbing issue for people who live and work in Westfield.
Roto-Rooter owner Chris Wodash and his highly-trained team of plumbers have built a reputation in Westfield for timely and efficient service and dependable workmanship on every job. No matter how big or small your problem, we will use our expertise to diagnose and fix it correctly the first time and at an affordable price. From start to finish, Chris will take an active part in addressing your plumbing issue to make sure your project is completed thoroughly and in the most effective way possible. Roto-Rooter's comprehensive services include plumbing installation and repair for your kitchen, bathroom, laundry room, basement and outdoor plumbing. We're available for routine maintenance, repairs and emergencies. We provide 24/7 emergency service for those times when you experience a plumbing issue, such as a broken pipe, that needs immediate attention.
Westfield's Plumbers
After two decades of experience working in the homes and businesses of Union County, we're familiar with a variety of common local plumbing issues and how to best deal with them. We are well-acquainted with the full range of plumbing system layouts of Westfield homes, making us your most knowledgeable and experienced choice for plumbing installations and repairs. Roto-Rooter has supplied excellent plumbing services to homes from Brightwood Avenue to Woodland Avenue, Hillside Avenue to Willow Grove Road, and that surround Dudley Avenue and Chestnut Street. Busy families who live near Mindowaskin Park, Tamaques Reservation, Gumbert Park, Sycamore Field, and Brightwood Park appreciate that we provide fast and reliable service that allows them to get back to their daily schedules. Owners of commercial buildings on streets like Broad Street, Central Avenue, North Avenue, South Avenue, and Elm Street know they can count on us for fast and precise plumbing work that minimizes the impact on their businesses. We deliver comprehensive, professional plumbing services to Westfield residents and business owners, ranging from joint projects like toilet and sink repairs to floor drain cleaning, water heater repair and installation, backflow services, and grease trap services.
Why Roto-Rooter?
Westfield's #1 Plumbers Company
TRUSTED for over 85 Years in the Westfield Community
Locally Owned & Operated
Nationally Renowned
All Worked Guaranteed by Roto-Rooter
Affordable & There When You Need Us
Read Our Reviews
Many of your fellow neighbors and friends have used our service throughout Westfield:
Water main replacement on Central Ave
Sewer line repair on North Ave
Dishwasher and washing machine installation on Lawrence Ave
Emergency toilet repair on Mountain Ave
Sump pump maintenance on Rahway Ave
Storm drain cleaning on Grove St
What kind of residential and commercial plumbing and drain services does Roto-rooter of Westfield offer?
Homeowners and businesses have trusted Roto-Rooter for over 80 years for all of their plumbing installations, repairs and replacements including:
Backflow Services
Dishwasher Repair
Drain and Sewer Line Repair
Faucet Repair
Floor Drain Cleaning
Frozen Pipes
Grease Trap Services
Shower Repair
Storm Drain Cleaning
Tub Repair
Washing Machines
Water Restoration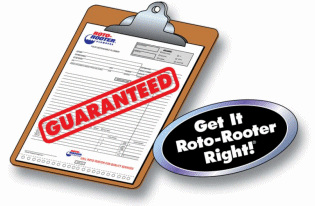 Do you have a water, drain or plumbing issue in Westfield?
Fixing plumbing problems on your own is stressful, time-consuming and often unfeasible. Allow our local Plainfield plumbers to extend our reputable rooter service to get your plumbing up and running again. With an emergency plumbing service, we have a plumber available around the clock. We vow to deliver affordable plumbing all the time. Plus, all our work is guaranteed!
Solve Your Drain and Plumbing Problems Today with an Accurate Estimate!
Give the trusted Westfield plumbers a call today at 908-654-5106 and find out how our drain and plumbing experts can help.
Need more reasons to call us? Read out what your Westfield neighbors are saying...
Read Our Westfield Plumbing Reviews
SO QUICK TO REPSOND!

We had an emergency earlier this week when a pipe in our kitchen sink burst out of nowhere. My husband called Roto-Rooter, and they were at our house within 20 minutes! Not to mention, they fixed our pipe properly and were out of my house way more quickly than I expected. We couldn't have asked for quicker service!
Sarah Palumbo
Westfield, NJ 07090, 07091
Fixed Pipe Burst
Knowledgable & Friendly!

I've used Roto-Rooter over the years to repair our leaky faucets and broken toilets, and I have to say, they impress me every time with their skill and knowledge about plumbing. Chris and histeam are polite and patient while answering all of my questions. A great group of experienced plumbers!
Tim Wassenger
Westfield, NJ 07090, 07091
Toilet and Faucet Repair
Contact Us
GET STARTED TODAY! Give your local Westfield plumber a call at 908-654-5106 or email us.