Drain Cleaning
The root of drain problems are extensive in nature, yet the majority simply stem from a clogged drain. Our drain cleaning plumber works in residential and commercial properties alike. With an array of technologies and methods, our drain cleaning service is both comprehensive and personalized.
Why Roto-Rooter?
New Jersey's #1 Drain Service Company
TRUSTED for over 85 Years in the New Jersey Community
Locally Owned & Operated
Nationally Renowned
All Worked Guaranteed by Roto-Rooter
Affordable & There When You Need Us
Read Our Reviews
Looking for Residential Drain Cleaning Services?
Drains throughout your home put up with a lot. From hair and toilet paper in the bathroom to food particles and grease in the kitchen, it's very easy for foreign particles to become trapped in drain pipes. At Roto-Rooter, our drain service is 24/7 so that you never have to be inconvenienced by blocked drains.
Looking for Commercial Drain Services?
Grease and food particles plaque restaurant sinks while toilet paper and feminine products haunt toilets. We understand that clogged drains can take a serious toll on your business, posing a major inconvenience. With a 24/7 emergency drain pipe repair, we're able to get to your business quickly and work efficiently to minimize obstruction.
Is Your Drain Clogged? Choose Roto-Rooter.
Dealing with a drain clog is inconvenient and stressful. Plunging the drain yourself can worsen the issue while store-bought chemicals are often corrosive to pipes and damaging to skin. A clogged drain pipe results in poor or halted water flow. We'll employ the best drain unclogger for your individual situation. Our repertoire includes water jets, snakes, and our very own Roto Rooter machine to effectively clean the entire pipe.
What type of drain cleaning services do we provide?
At Roto-Rooter, we offer an extensive range of drain pipe services, including:
Toilet Drains
Sink Drains
Shower Drains
Floor Drains
Sewer Drains
Storm Drains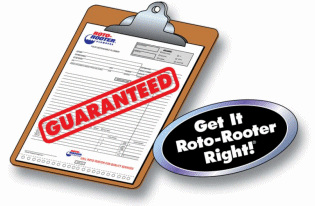 Drain Cleaning Service Near Me
Roto-Rooter is a practical and affordable solution for your clogged drain. Our goal is to restore and clear your drain quickly.
If you are seeking a reliable, affordable service for your drain or plumbing issues, then put your trust in the company that has built its reputation by standing behind every job for over 80 years -- Roto Rooter. Roto-Rooter serves most of NJ including the following towns and surrounding areas.
Mountainside
South Plainfield
Give us a call today at 908-756-8110 or email Give us a call to get your drains up and running again.