Fanwood Plumber & Drain Service
Roto-rooter Fanwood
Fanwood Plumbing
Whether you're experiencing an urgent plumbing emergency or are considering a professional plumbing installation, our local Fanwood plumbers are here to help. From minor leaks to large projects, we cater our rooter service to your individual situation. Our ultimate goal is to deliver a quality plumbing service that doesn't cost you a fortune.
We Know Plumbing in Fanwood
Roto-Rooter has served as Fanwood's go-to residential and commercial plumber for over 20 years. Using the latest, most innovative technologies, we're committed to finding the best plumbing solutions. Our plumbing repair service and installation accommodates pipes, sump pumps, kitchen and bathroom fixtures, and more.
Our comprehensive services also encompass drain cleaning and water restoration. As a residential plumber, we've provided master plumbing to Fanwood homes ranging from King Street to Montrose Avenue. We've also provided commercial plumbing services to stores, offices and restaurants along South Avenue and S Martine Avenue. Our plumbers have also administered emergency plumbing repair service to homes and businesses on La Grande Avenue and Midway Avenue.
Why Roto-Rooter?
Fanwood's #1 Plumbers Company
TRUSTED for over 85 Years in the Fanwood Community
Locally Owned & Operated
Nationally Renowned
All Worked Guaranteed by Roto-Rooter
Affordable & There When You Need Us
Read Our Reviews
Many of your fellow neighbors and friends have used our service throughout Fanwood:
Kitchen Plumbing Installation on Watson Rd
Bathroom Plumber Service on S Martine Ave
Bathroom Plumbing Repairs on Pleasant Ave
Sump Pump Installation on North Ave
Sewage Plumbing Repair on S Martine Avenue
Emergency Plumbing Repair on Cooper Ave
Toilet Repair on Terrill Rd
What kind of residential and commercial plumbing and drain services does Roto-rooter of Fanwood offer?
Homeowners and businesses have trusted Roto-Rooter for over 80 years for all of their plumbing installations, repairs and replacements including:
Backflow Services
Dishwasher Repair
Drain and Sewer Line Repair
Faucet Repair
Floor Drain Cleaning
Frozen Pipes
Grease Trap Services
Shower Repair
Storm Drain Cleaning
Tub Repair
Washing Machines
Water Restoration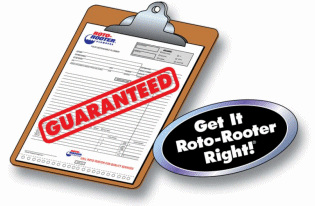 Do you have a water, drain or plumbing issue in Fanwood?
If your home or business is suffering from plumbing problems, allow our professionals to get the job done quickly, efficiently, and affordably. Join the hundreds of home and business owners that have trusted our local plumbers with providing quality plumbing accompanied by superior service. Call us today for a FREE estimate.
Solve Your Drain and Plumbing Problems Today with an Accurate Estimate!
Give the trusted Fanwood plumbers a call today at 908-756-8110 and find out how our drain and plumbing experts can help.
Need more reasons to call us? Read out what your Fanwood neighbors are saying...
Read Our Fanwood Plumbing Reviews
HONEST & FAIR!

Chris and his team were wonderful. They were responsive, easy to communicate and provided excellent service. In addition, we had to replace the plumbing in our kitchen and they were honest about the cost and charged a fair labor, more importantly they stuck to their estimate. I have finally found dependable company for all our plumbing needs!
Mary M.
Fanwood, NJ 07023
Kitchen Plumbing
GREAT LOCAL PLUMBING SERVICE!

We had an emergency plumbing issue in out cellar one morning, Chris and his Roto-rooter team responded quickly had had the issue resolved by noon. Roto-rooter plumbing did a GREAT job- best local plumber out there
Marty Joseph.
Fanwood, NJ 07023
Emergency Plumbing
Contact Us
GET STARTED TODAY! Give your local Fanwood plumber a call at 908-756-8110 or email us.