Emergency Plumber
Your plumbing may not work around the clock- but we do!
Need a Plumber in a Pinch?
When in comes to plumbing emergencies, prolonged action can cause irreversible damage. Even more, repair costs can exponentially increase. From leaking pipes to defective sump pumps, we understand that time is of the essence. As a result, Roto-Rooter provides 24 hour plumbing services for both homes and businesses. Whether it's 5 in the morning or 5 at night, our emergency plumbers are here for you.
Why Roto-Rooter?
New Jersey's #1 (none) Company
TRUSTED for over 85 Years in the New Jersey Community
Locally Owned & Operated
Nationally Renowned
All Worked Guaranteed by Roto-Rooter
Affordable & There When You Need Us
Read Our Reviews
Why Your Local Roto-Rooter?
We are not only local, but with our 24 hour emergency plumbing services, we're able to reach you before the problem escalates. Our emergency plumber acts as quickly as possible to control the situation and minimize the damage. Even more, our emergency plumbing repair is affordable around the clock. Unlike other companies, we won't overcharge you during "inconvenient" hours. Our goal as a 24 hour plumber is simple. We want to alleviate the stress of emergencies, fixing them before they disrupt any more of your property- or your life.
What Can We Do For You?
Regardless of the scale of your emergency, we're available to assist you get to the source of the problem as quickly and efficiently as possible. Our emergency plumbing services cater to every aspect of your home and business including bathrooms, kitchens, laundry rooms, basements, and outdoor spaces.
Here are several examples of the emergency plumbing issues we've recently resolved:
bursted frozen water line
clogged toilet
faulty water heater
clogged drain line
backed-up sewage system
faulty sump pump
clogged tub drain
backed up sewer line
faulty shower cartridge
backed up kitchen sink
Homeowners and businesses have trusted Roto-Rooter for over 80 years for all of their plumbing installations, repairs and replacements. Here is the full array of emergency services we provide:
Homeowners and businesses have trusted Roto-Rooter for over 80 years for all of their plumbing installations, repairs and replacements including:
Backflow Services
Dishwasher Repair
Drain and Sewer Line Repair
Faucet Repair
Floor Drain Cleaning
Frozen Pipes
Grease Trap Services
Shower Repair
Storm Drain Cleaning
Tub Repair
Washing Machines
Water Restoration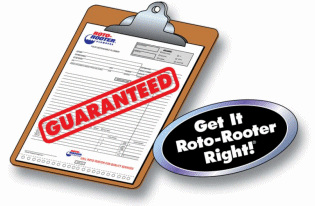 Emergency Plumber Near Me
Are you in need of emergency plumbing repair? Simply dial our number and a 24 hour emergency plumber will be on their way. 24 hours a day, 7 days a week, 365 days a year.
If you are seeking a reliable, affordable service for your drain or plumbing issues, then put your trust in the company that has built its reputation by standing behind every job for over 80 years -- Roto Rooter. Roto-Rooter serves most of NJ including the following towns and surrounding areas.
Mountainside
South Plainfield
You can't choose when disaster will strike, but you can count on us to be there for you.
Give us a call today at 908-756-8110 and put the TRUSTED emergency plumbing experts to work to resolve your plumbing problems.